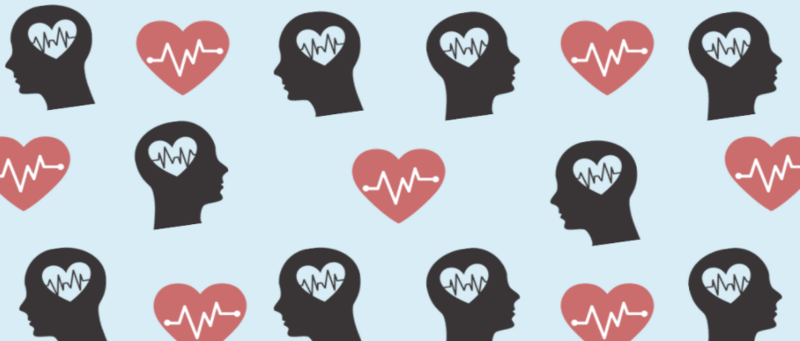 Student success relies on a variety of factors; from study time to campus involvement. But few factors are quite as important as student wellness.
Your students could study around the clock and get exceptional scores; build meaningful relationships and lifelong friendships; partner with the top advisors. They could even land a competitive internship with the employer of their dreams. But none of that matters if, in order to get it, they have to sacrifice their mental and emotional health.

College students are exposed to an ever-increasing amount of stress. Between the pressures of being on their own for the first time, needing to make major decisions about their futures and performing well academically, students across the country are reporting an increase in mental health concerns and counseling needs.

The COVID-19 pandemic has only further exacerbated this growing problem. According to a survey, 95% of college students have faced negative mental health symptoms as a result of the ongoing pandemic.
37% feel their general mental health is affected.

46% of students feel lonelier and more isolated.

45% of students feel more anxious, fearful and stressed.

36% report feeling depressed and increased irritability.


How does physical and mental health relate to student success?
What can your institution do to support and protect student wellbeing?

To answer those questions, there are two critical truths you need to know.
Mental Health is a Crisis Amongst College Students
Whether your Counseling Center is booked out for weeks or appointments are widely available, student wellbeing is a growing problem on college campuses across the country.
Mental health disorders are on the rise among college students. The prevalence of depression has increased by 5.2% just between fall 2019 to spring 2020, reaching nearly 50%. Within the first few months of 2020, more students reported that their mental health negatively impacted academic performance and overall success than ever before.
Between the sudden changes of college life, the reality of the impending future and navigating new people, places and classes, students are struggling to stay above water.
While we all experience stress at some point in time, the continued stress of mental health problems trigger negative physiological reactions that cause significant harm to the body and the mind.
Not only does mental illness impact your students' moods, emotions and focus; It's dangerous to their health and overall wellbeing.
Student Wellbeing is Crucial to Student Success
As if the negative implications on mental and physical wellbeing weren't enough, mental health issues can lead to students dropping out of school. In fact, 64% of students who drop out of college report doing so because of mental health problems.

The statistics don't lie. Mental wellbeing is one of the top factors impacting student success and retention.

Many of your students may be fighting a battle that can't be easily seen from the outside. Providing resources for all students ensures that when a student is in crisis, they'll have the tools and support needed to succeed.
How You Can Support Your Students' Mental Health and Success



Student wellness is a core concern for most institutions of higher education, but the emphasis on mental health can get lost in the shuffle.
By using resources you already have, you can empower and educate your students so that if they hit a rough patch, they know where to turn.
Student Health Center: The health center advocates for students by promoting healthy physical, mental and emotional health. Providing incentives for attending events or participating in healthy activities can help students feel more comfortable with the Health Services on campus and familiarize them with the tools they have to keep their body and mind healthy.
Counseling Center: Students can visit the counseling center for a variety of reasons, from focus struggles to mental health battles. Normalizing counseling services and educating your students can destigmatize counseling and make asking for help less difficult. Make checking in with the Counseling Center an orientation activity, so that students know where these resources are on your campus. Consider a bi-weekly mobile nudge that reminds students about this valuable resource during Mental Health Month, if the Center is hosting any panels, different reasons for seeking counseling and more.
Office of Women's Development: Geared more towards your students who identify as female, any type of Women's Center can be a more comfortable place for female students to seek support while feeling safe. The Women's Center on your campus can also help educate male and female students alike on healthy relationships, consent, sexual health, and more. Using contactless QR codes for attendance tracking for keynote speakers or workshops and asking those students to write a short reflection on what they learned can help further educate your students on keeping women safe, having positive relationships and protecting one another.
Campus Safety: Ensure your campus safety officers have mental health training and are prepared to handle a mental health crisis in a sensitive, non-violent manner. De-escalation strategies and compassionate approaches can help calm a student who is in crisis and assure students that Campus Safety is a safe resource.
Encourage Mentorships: The right mentor can have a life-changing effect on a student's wellbeing, success and future career. A trial found that students who participated in the mentorship program Bottom Line were 14% more likely to still be enrolled in a four-year institution two years after high school than their peers who didn't receive this support.
A year later, 81% of Bottom Line's six-year cohort graduated from college vs. the national six-year cohort graduation rate of 59%.
The right partnership provides students with a support system and counsel that can help them navigate the pressures of college life. Not only does a strong mentorship program boost student retention and resiliency, but it gives students someone they can trust and lean into if the stress becomes too much.

It's important to remember that your college or university can support its student's mental health and wellness without reinventing the wheel. By leveraging the resources your campus already has and making sure you get those tools into students' hands, you can help battle the growing mental health crisis that is impacting students across the nation.
Not only will you improve the lives, health and wellbeing of your students, but you'll also increase retention and boost resiliency amongst your student population.