Back to events
October 12, 2021
10:30 AM EST
Virtual
Industry Spotlight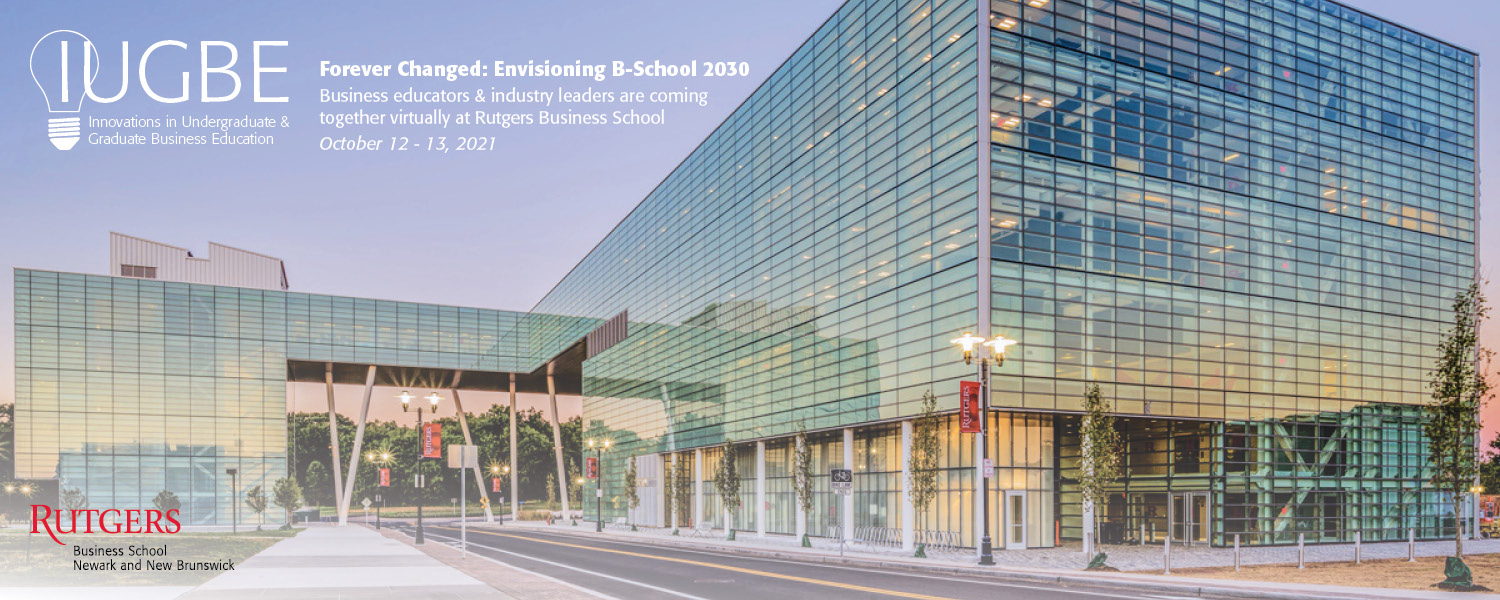 We look forward to seeing you virtually! At IUGBE 2021 Suitable will lead a table talk discussion during lunch. During this session, Sean Carson, Vice President of University Partnerships at Suitable, will discuss business student professional development best practices realized through his work with some of the top business schools in the country. He also share templates for student professional programs that are curricular, co-curricular, and integrated from different business schools that we work with.
Forever Changed: Envisioning B-School 2030 - Emphasizing trends and issues relevant to undergraduate and graduate business education, this conference brings together academics and industry to discuss the future of business education, as well as current trends and changes. Panel discussions will address issues like the impact of technology on teaching and learning, how business schools are re-imaging their cultures and the skills companies are demanding of graduates looking for jobs in a changing business world.
Agenda
Wednesday, October 13 1:00PM-2:00PM
Suitable's Table Talk During Lunch
Make sure to join us during lunch for our insightful discussion!
Speakers

Sean Carson
Vice President, University Partnerships