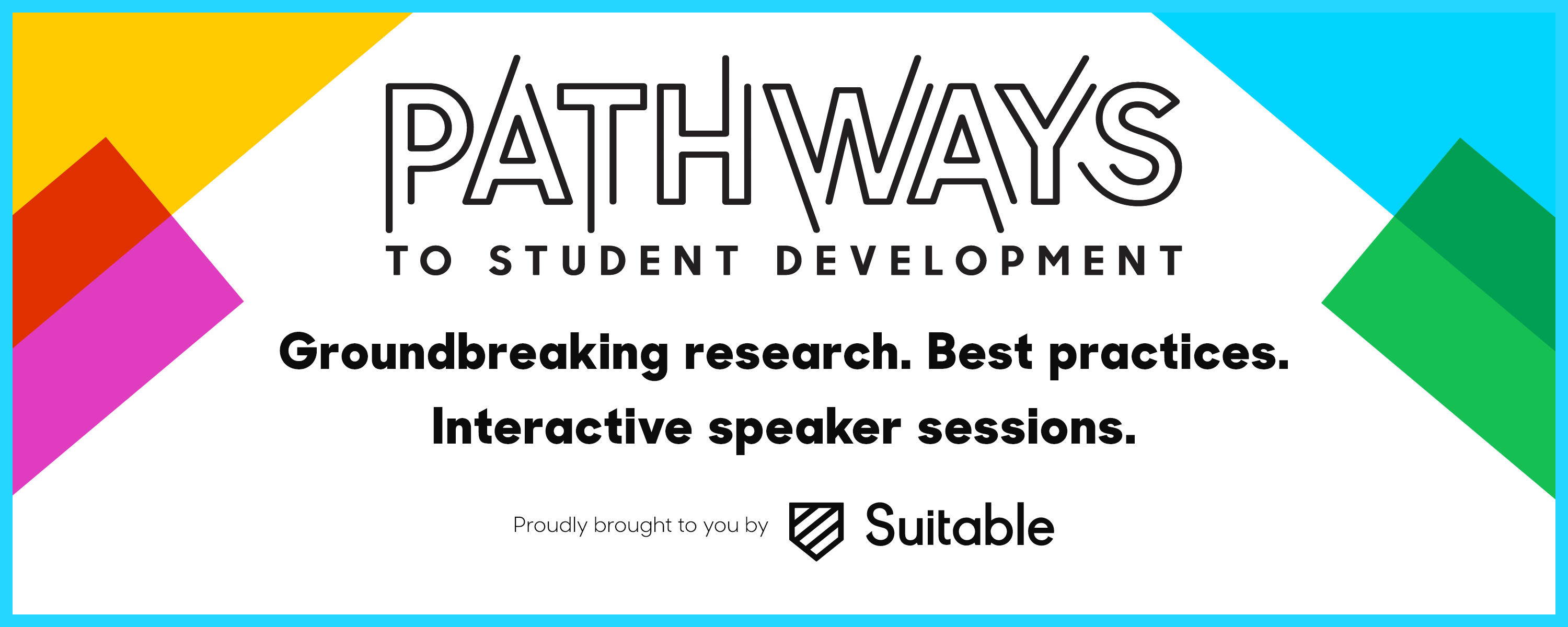 Get Your Tickets For

Pathways 2021

Now & Join Us July 21-22!
Unite with a rapidly growing community of diverse thought leaders, experts, and peers.
After hosting 1,400+ virtual attendees in 2020, this year's conference comes at an opportune moment in time when the future of Higher Education is approaching faster than expected. Long overdue technological advancements will come to a much needed, and expeditious, fruition. All the administrative hardships and challenges faced over the years, especially throughout pandemic, will manifest into powerful new systems and capabilities for student success. Together, we have the opportunity reverse negative enrollment trends through data-driven approaches and propel schools into thriving, equitable, and outcomes-oriented institutions. To do this, members of our diverse community must unite to solve pivotal problems now while simultaneously future-proofing student success for generations of learners to come.
Agenda
Wednesday, July 21 9:00AM-3:00PM
Pathways 2021 - Day 1
To learn more and register please click "Go to Pathways" above.
Speakers

José Antonio Bowen, PhD
Author and Former College President

Betsy Leebron Tutelman, PhD
Senior Vice Provost for Strategic Communications, Temple University

Jennifer Ibrahim
Associate Dean for Academic Affairs, Temple University

Tracy Timby, JD, MS
Associate Vice President for Strategic Partnerships, Bucks County Community College

Kelly Kelleway, PhD
Associate Provost & VP, Student Success, Bucks County Community College

Katherine Lawlor, MEd, MS
Student Development Coordinator, First Generation Student Programs, Northern Arizona University

Kiara Lee Weathersby, MA
Assistant Director, Office of Leadership, Engagement, Activities, and Peer Mentoring, Northern Arizona University

Jessica Druga, MS
Student Engagement Manager, University of Pittsburgh

Audrey Murrell, PhD
Professor, Author, and Researcher

Abbey Mikesell, MS
Director of Undergraduate Advising, Purdue University

Cory Werkheiser, MEd
Assistant Director, Career and Professional Development, College of Charleston

Amy Tomas, PhD
Assistant Director, Career and Professional Development, University of Vermont

Cheri Speier-Pero, PhD
Associate Dean for Undergraduate Programs, Michigan State University

Alla Hatfield, MEd
Academic Advisor, Undergraduate Education, Penn State University

Michelle Chapman, MEd
Assistant Director of Student Engagement and Scholarship, Washington State University

Ramina Benjamin, EdD, MBA
Director of Accreditation & the Student Success Center, Nova Southeastern University

Victoria Kerr, MS
Director of the Career and Professional Development Center, Shippensburg University

Catherine Coe, PhD, MEd
Director of Gator Ready, Enrollment Management, and Data Strategy, University of Florida