Back to events
Student Engagement
Data and Insights
Student Development
October 28, 2021
11:30 AM EST
Virtual
Partner Panels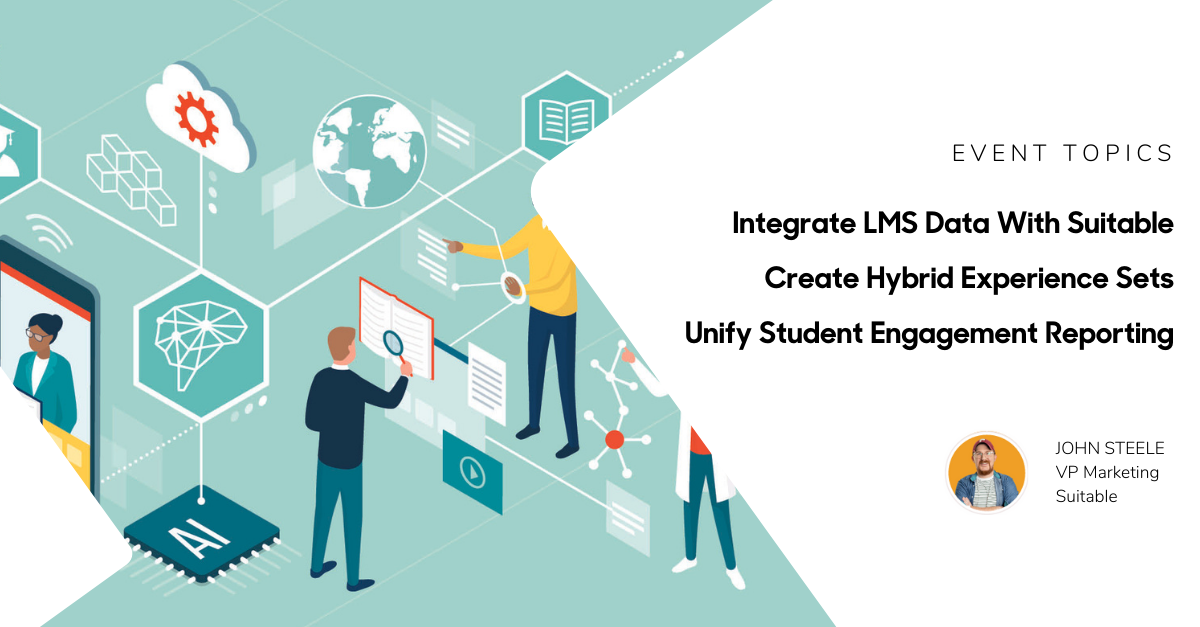 We invite you to RSVP for our upcoming virtual Product Release Party where we'll introduce our latest product: an LTI Integration with Blackboard. Join us on Thursday, October 28th to discover how to use this brand new feature and how it can add tremendous value to your college or university. There is no cost to attend, and a post-event recording will be sent out to all those who register.
At Suitable, we believe that outside-the-classroom activities offer just as many opportunities for real learning as in-class activities. Unfortunately, many Learning Management Systems adopted by today's top universities don't allow for efficient data collection on activities outside the classroom. The LTI Integration changes all that. It provides a tight, seamless integration between Suitable and the nation's most popular LMS, Blackboard. With this integration, professors can add activities outside the classroom the same way they add in-class assignments, and collect tracking, reflection and progress data from Suitable. This data can then be passed to Blackboard with the touch of a button. The setup and data analysis features are stunningly simple and we are excited to show you just how easy it is to bring everything your campus has to offer to your students today.
This event will provide:
A step-by-step setup and execution guide to the LTI integration from Suitable VP Marketing John Steele.

A look at the activities, events and other options available.

A live Q&A with Suitable on how the integration with Blackboard came to be and how it can help you.
And MORE!
Agenda
Thursday, October 28 11:30AM-11:35AM
Opening Remarks
By John Steele
Thursday, October 28 11:35AM-12:10PM
Product Walkthrough
By John Steele
Thursday, October 28 12:10PM-12:30PM
Live Q&A
Get all your questions answered live!
Speakers

John Steele
Vice President, Marketing