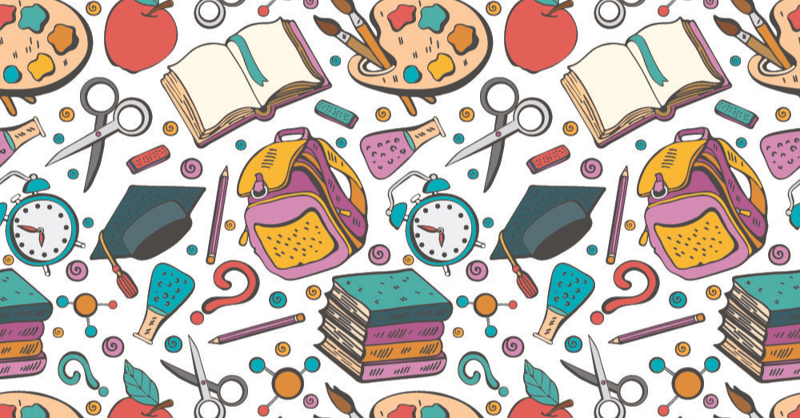 When most people in education refer to student engagement, they are referring to classroom engagement–the methods and models that keep students engaged inside the four walls of the classroom.
But what if we could modify these traditional models to improve co-curricular engagement? Plenty of studies have shown the value of a student's co-curricular involvement. In fact, the more students are engaged outside the classroom, the more likely they are to improve critical student success factors and persist to graduation.
So how can colleges and universities ensure that students remain engaged when they leave the classroom?
Here's how you can create a Campus Engagement Model with the help of Suitable. This model uses technology to modify the same proven models that keep students engaged inside the classroom and applies them to everything your campus offers.
Student Engagement vs. Campus Engagement
Most schools are set up to heavily influence what students learn in class–what they read, what they are exposed to, the ideas and conversations they are likely to engage in. Even down to the data that is collected–students are given assignments, they complete those assignments, they are given a grade, that grade and any notes are entered into an LMS system and tallied for the student's total in-class performance.
What if a professor wants to utilize participation and involvement outside of class as part of in-class requirements? Many schools are not set up to accommodate this.
What if schools want to encourage experiential learning with the community through service-learning projects?
What if schools simply want to take attendance outside the classroom?
These tools are simply not available to some, and not at all efficient or scalable to others.
How To Create Campus Engagement Models?
If you simply examine a few of the most common student engagement models that occur in classrooms at all levels of education, you'll see how simple it can be to apply those models beyond the classroom doors.
I'll show you how, using Suitable, you can create your Campus Engagement Model.
Flip The Classroom
Pioneered by two high school teachers in Colorado, the flipped classroom method is a design that allows students to study the subject matter independently using pre-recorded lectures, videos and multimedia materials. Class time is then spent answering questions, filling in gaps, debating and group work.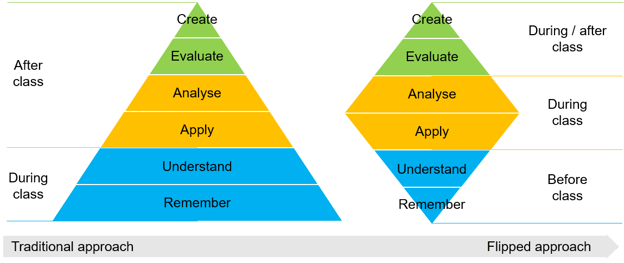 Expand upon the flipped classroom model by involving not just lecture videos but on-campus events, panel discussions, movie nights and more. Track attendance, record reflections and use this engagement to enhance class discussions. When you are done, pass all data into Blackboard or other LMS systems to give students class credit and keep your info all in one place.
Cooperative Learning
Many researchers have noted the success of cooperative learning towards student success outcomes. Professors arrange students in small groups to help them achieve learning goals. Group work can include assignments, discussions, reviews and lab experiments.
Outside the classroom, cooperative learning can include ice breakers, team building activities, fundraisers and more. With gamification features like group leaderboards, schools can track group progress and encourage healthy competition.
The lessons learned–leadership, executive functioning, communication–represent critical skills employers are looking for. Professors and administrators can partner to ensure that students are working towards these critical competencies inside and outside the classroom. And with co-curricular transcripts, students showcase these critical skills to potential employers right alongside their academic grades.
Experiential Learning Opportunities
To ensure students are tackling real-world challenges that they may face after graduation, many professors will keep students engaged by reviewing case studies from real companies and even producing projects for real businesses.
Internships, co-op programs, apprenticeships and other real-world experiences are now used on many campuses to enhance classroom instruction. In some cases, these experiences are seen as essential to the college experience. However, most universities separate these experiences from traditional classwork, instead of enhancing each experience by integrating them.
With Suitable, students can prepare for or even participate in experiential learning activities and High Impact Practices, keeping classroom and experiential learning data side-by-side.
Mandatory Attendance
As many students may enter college without proper study skills, some professors mandate attendance, despite the availability of tools to experience class from home. For first-year students or students that may be struggling, the structure of mandatory attendance may be helpful to improve engagement.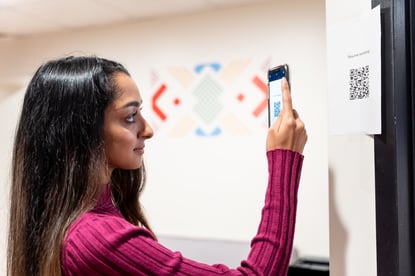 In order to mandate attendance outside the classroom, Suitable uses digital sign-ins using their smartphone app's camera to scan a QR code at the event's registration booth or front door. This ensures that students are maintaining required attendance for all classwork–even if they aren't in the classroom when they do it.
Scaffolding
Existing classroom scaffolding models like Bloom's Taxonomy will tell you that you need to build leveled assignments and activities, along with assessment check-ins to prove students are truly leveling up.
At Suitable, we advise the same for any achievements, badges and other indicators of core competency. We offer four different assessment types, which you can use with each activity or as final assessments before achievements are bestowed. This allows you to be confident in your students' achievements and the co-curricular transcript they are building.
The four assessment types are as follows:
ePortfolio
Event Check-In
Reflection
Surveys
Try them all and see which works best for your program.