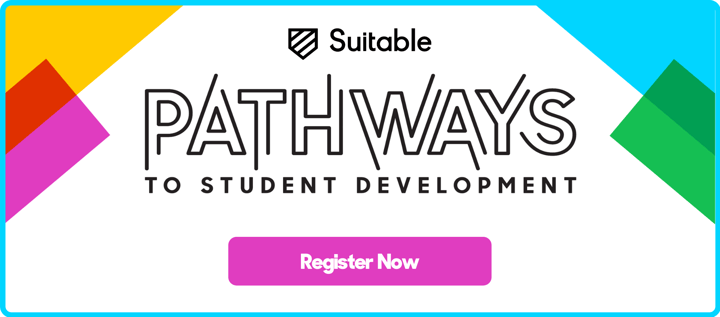 If you have attended Pathways in the past, you know that we look forward to it all year long.
That's because Pathways is our chance to bring together some of the most exciting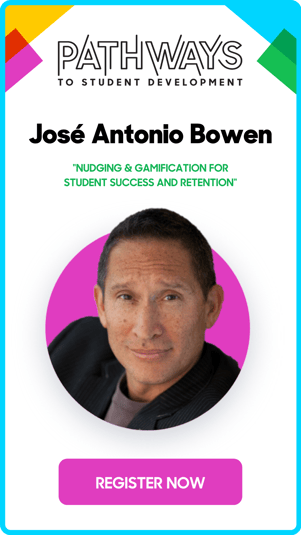 voices in higher education and connect innovators from
across the country. So of course, we are so excited to introduce your Pathways 2021 Keynote Speaker: José Antonio Bowen!
First as a leader of innovation for schools like Stanford and Georgetown, then as a Dean at Miami University and SMU, José has seen firsthand what innovative program development can mean to students and faculty. The Author of books like Teaching Naked & Teaching Change, Bowen has taught innovation, motivation and leadership across higher education and at Fortune 500 companies in the healthcare, energy, automotive and telecom industries.
To help you get to know José, here are just a few of the reasons we are most excited to welcome him to the Pathways roster this year.
He Removed Technology From The Classroom
While it may sound strange to hear an education tech company praising removing technology from the classroom, stay with me.
In his book Teaching Naked, José talks about a practice he initiated at Southern Methodist University where he involved things like podcasts and online games so that students have first contact with the material before they come to class. Then when they arrive, students are already prepared to work on problem sets, debate the issues discussed and actively work together to engage with the material.
"We are medieval institutions. We haven't changed in a very long time, and our basic mode of operation is based upon medieval technology," he explained in an interview with NPR. "I mean, the lecture was an efficient way to deliver content a thousand years ago. It's just not anymore."
He Believes Engagement Leads To Resilience
In his latest book, Teaching Change, José discusses the importance of students "doing the push-ups." Because, of course, watching someone else exercise is not going to get you ready for beach season.
He goes on to assert that educators need to encourage students to engage outside the classroom, motivate them and nudge them along periodically, which will give them the a-ha moments they need to keep moving on their path to graduation and career success.
By staying engaged with students throughout their journey--inside and outside of the classroom--teachers not only build resilience, but they encourage reflection, which will keep students engaged with the material long after they have left the classroom.
His Ideas Are Catching On
In addition to his experience in higher education, writing books and consulting for Fortune 500 companies, José has been featured in the New York Times, Forbes, The Wall Street Journal, the Chronicle of Higher Education, Newsweek, PBS Newshour and on NPR.
He is also a very accomplished and entertaining speaker, delivering hundreds of keynotes and workshops around the world, including two TED Talks.
Last year, he delivered a TED Talk called A New 3 Rs for Education. We think you'll enjoy it.
See Jose in action for yourself at Pathways 2021. Sign up for our all-virtual conference experience today.