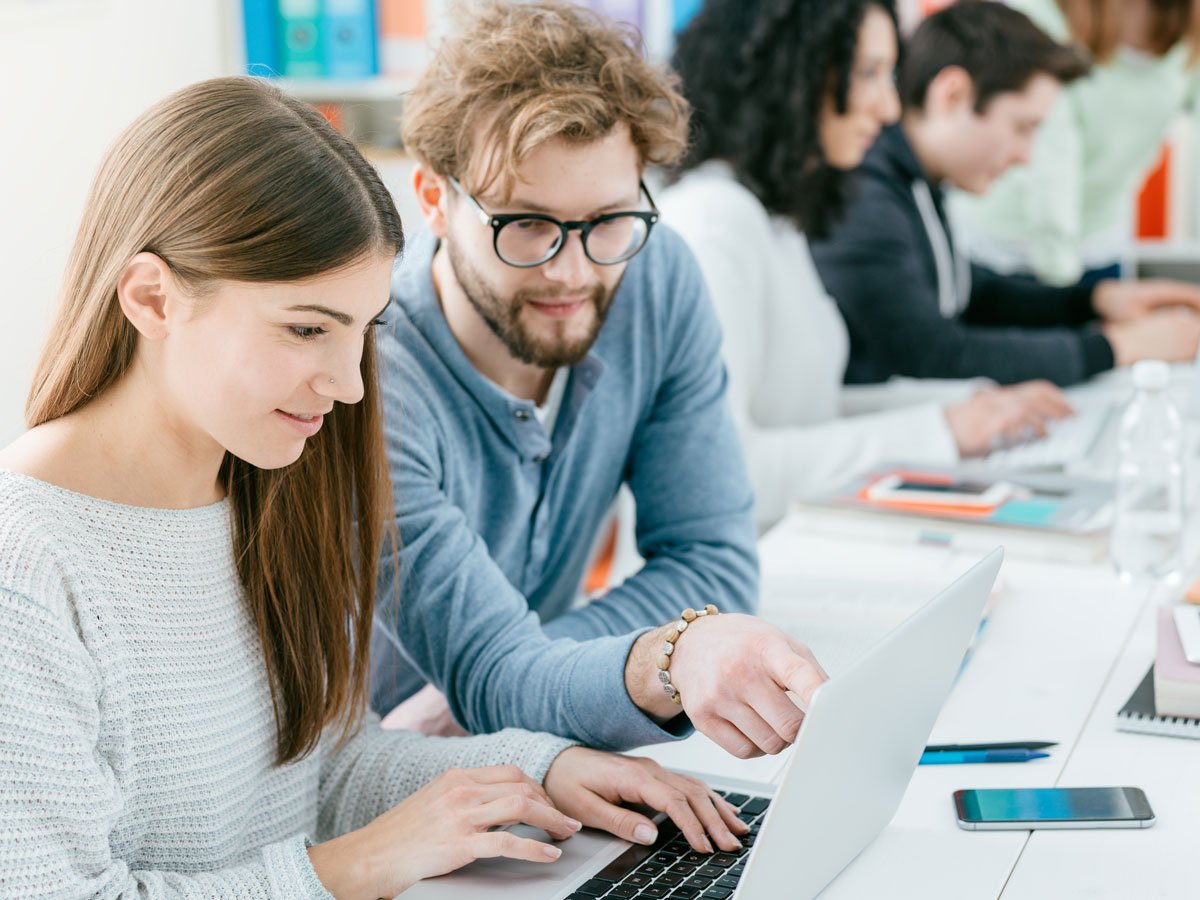 When we talk about student engagement, we're focused on the experiential learning activities that genuinely help students stay invested in and excited about their education. The more positive, relatable, and mentally stimulating experiences students have outside of the classroom, the greater their desire to push themselves further in the classroom.
To help, we've gathered some of the best avenues for out-of-classroom experiences and developed updated strategies to ensure their usefulness, relevance, and safety during COVID-19.
Help Students Go Further with Out-of-Classroom Experiences
Art & Music Programs
Try a new instrument or artistic medium. There are countless online resources, both new and existing, that offer high-quality classes and are completely unaffected by social distancing. Sites like Skillshare have large libraries of paid online courses, and individual private teachers are increasingly offering virtual lessons and study programs.
Attend museums and concerts. Tons of museums around the world have developed virtual tours so anyone can explore incredible exhibits from the comfort of home. Musicians and venues, too, have been holding live concerts online through YouTube, Facebook, and other platforms, often completely free.
Sports & Athletics Programs
Join or start a group fitness program. One of the best ways for student-athletes to push themselves and each other outside of any particular sport is through group fitness programs. Countless outdoor fitness activities can easily be accomplished while social distancing and wearing a mask. Activities such as yoga, weightlifting, and even cycling and running can be enjoyed by groups through video calling and webinar tools using indoor equipment as well.
Try a new sport or activity. The wealth of online resources at our fingertips makes it easier than ever for students to explore new sports and fitness activities and develop new skills on their own. For many students, keeping a personal commitment to a daily fitness routine or scheduled jog can be a profound developmental experience.
STEM Programs
Explore new topics with online courses. Science, technology, engineering, and mathematics (STEM) fields of study come with an incredible range of resources for students to explore and push their studies. The circumstances of COVID-19 are motivating educators to refine those resources to be even better. Udemy, Code Academy, Coursera, and countless others, not to mention live and recorded videos and webinars on YouTube and streaming services, give students unprecedented experiential and out-of-classroom learning opportunities.
Get involved with others online. Digital communication tools allow STEM students to think and problem-solve with others remotely. Professors may be able to help students find research opportunities and help them develop new collaborative partnerships with others.
Communications Programs
Work on networking. So often, students in higher education hear that it's not always what you know, but who you know. LinkedIn is the social network of choice for working professionals, and a great platform for students to develop connections with companies, leaders, and contemporaries in their field.
Become a digital content creator. The internet allows everyone to share their ideas and creations with the world, and the best way to develop communication skills is to communicate! Students can write blogs or record videos about anything that interests them and share them online to connect with others. These types of activities give students the chance to hone writing, journalism, public relations, and even theatrical performance skills and develop new ideas from the comfort of home.
Foreign Language Programs
Learn a new language. Multilingual students often have a significant edge in job hunting, not to mention the everyday benefits that come from being able to understand news and entertainment from other countries. Online resources such as Rosetta Stone, Duolingo, and Babbel help students develop fluency in any language without stepping foot in a classroom.
Tutor non-native speakers. Students involved in language studies often have an excellent opportunity to work with international students, either to teach them English or to teach each other collaboratively. As with many traditional teaching methods affected by COVID-19, collaborative language studies can continue effectively online through your choice of digital communication tools.
Putting It All Together
Now that you have some ideas for helping students reach their full potential during COVID-19, how do you measure and monitor student engagement, development, and success outside the classroom?
Suitable is an online student success platform that helps colleges and universities encourage, track, and analyze all the co-curricular and experiential learning activities your school has to offer.
See how Suitable can help your school increase student participation, achieve greater success with college-wide initiatives, and build your most successful student body ever.