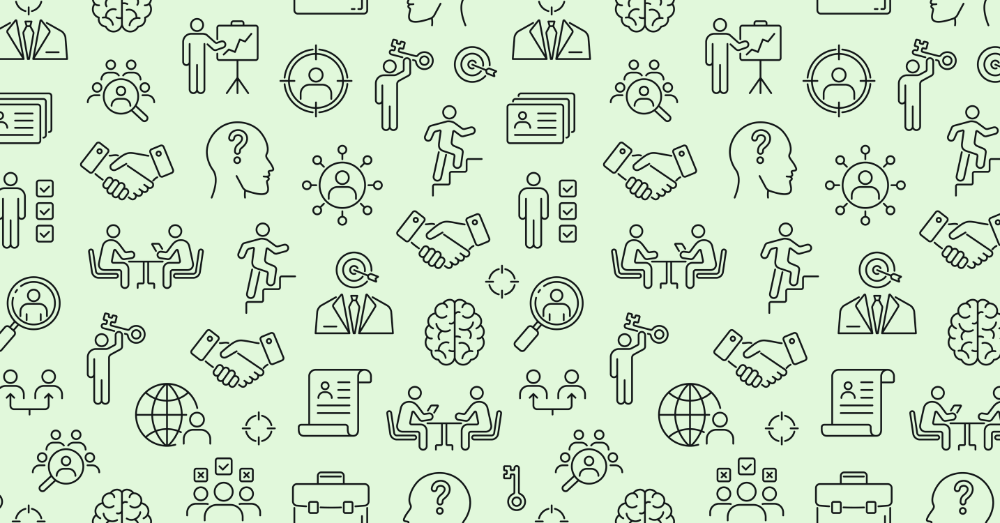 Everyone knows the traditional models of higher education. A teacher stands in front of a class, explains concepts, assigns readings and assorted homework. As students complete assignments, their knowledge of the subject matter hopefully grows, culminating in an evaluation: a test, group project or other gauge of the lessons learned.

Depending on your level of experience in education, you may also be aware of other types of classroom arrangements. But most of them still end up the same place–with students sitting in desks, filling in answer sheets or essay pages to prove they grasp the concepts they've just learned about.

Competency-based education asks the question–what if students could prove their ability to not only understand the concepts of a subject, but actually perform the tasks that prove they can apply the knowledge as well?


What is competency-based education?
According to Educause , Competency-based education "allows students to advance based on their ability to master a skill or competency at their own pace regardless of environment."
Essentially, students show what they have learned by performing tasks that require them to apply the knowledge they've gained in a real-world context. How students reveal their newly acquired skills is up to the creativity and expertise of the administrator. Students submit everything from audio files to written reflections to video-recorded performances to showcase their abilities.
How is this different from a group presentation or professionally-inspired project?
While displaying your application of course concepts are a part of many traditional syllabi, Competency-based education offers a few unique differences:
1. Mastery can be proven outside the classroom
If the whole goal of competency-based learning is for students to show what they can do, perhaps they don't need to come to class at all. If they can do the required reading, can watch lectures and can glean the necessary information and then prove mastery through some other means (co-curricular activities, artifacts, performance, etc), they may be able to work remotely and on their own time and still progress in their education, instead of focusing on how much time a student spends in a desk.
2. Students can use previous life experiences
Because a competency-based model is based on what you know how to do, many adult learners or high-functioning high-school students who may be more advanced in other areas (writing code, building websites, other self-taught pursuits), students that can already prove their abilities in these areas can advance more quickly than those who are coming to these concepts for the first time. This can be especially useful for adult learners, who may be already working and looking for a more fast-paced learning schedule.
3. Employers are looking for both "hard" and "soft" skils
A 4.0 GPA is great, but if students can't apply the concepts they learned into real-world situations, they won't be as attractive to future employers.
A recent Harvard Business Review study showed that, between 2017 and 2019, employers reduced degree requirements for 46% of middle-skill positions and 31% of high-skill positions.
Still, many top-level companies–Oracle, Apple, HP–have not eliminated degree requirements yet. Despite having the ability to confirm "hard" skills–the actual performance of skills required to do the job–through things like pre-employment testing, certification, and employment history, HBR posits that:
"Perhaps they believe that college graduates possess more-refined social, or "soft," skills — the ability to work in groups, say, or to communicate efficiently in real-time, or to prioritize tasks. These skills are far harder to assess, and our analysis strongly suggests that as a result many employers are using college degrees as a proxy for them. Employers who eliminated degree requirements, we found, frequently added more-detailed soft-skills requirements in their postings."
What's the solution?
While degree requirements may be shrinking at some companies (and across certain industries), candidates who can prove not only that they have the skills to do the job, but also possess the executive-level functioning required to compete in a highly competitive workplace are still best-positioned to compete for top-level roles.
The key is to find a best-of-both-worlds scenario.
Competencies Across Campus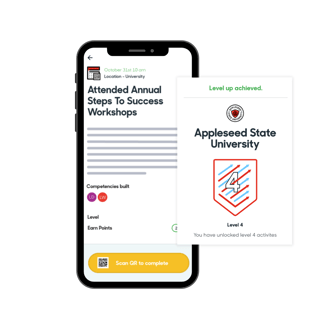 Some colleges and universities are preparing for this new employment landscape by focusing on skill competencies - both hard and soft.
Here's just a few steps in this process that you can employ on your campus:
1. Create a competency framework:
Partner with faculty, employers, alumni and students to identify the most valuable skills students need to have when leaving your university. Competency frameworks can exist for a single college–say, a business or engineering school–or for an entire campus or even a mixture of both. Discover more of how this works here.
2. Tie your competencies to specific tasks or artifacts:
Identify exactly the combination of tasks and deliverables students would have to produce in order to effectively demonstrate a skill. Showing students how they can get from unskilled to skilled has proven to be an effective motivator with Suitable's partner schools, often showing a 2-3x improvement in engagement in just 1 year.
3. Build a way for students to tell their story:
How will students show future employers what they can do? How can they show off both their hard and soft skills in one place? If those skills are quantified, Suitable's co-curricular transcript shows all the skill competencies a student has achieved on one convenient competency map, as well as any achievement badges, scaffolded student development achievements and more, all in one shareable document.
To learn more about competency-based education, check out this article we produced with our friends Dr. Audrey Murrell and AACSB.