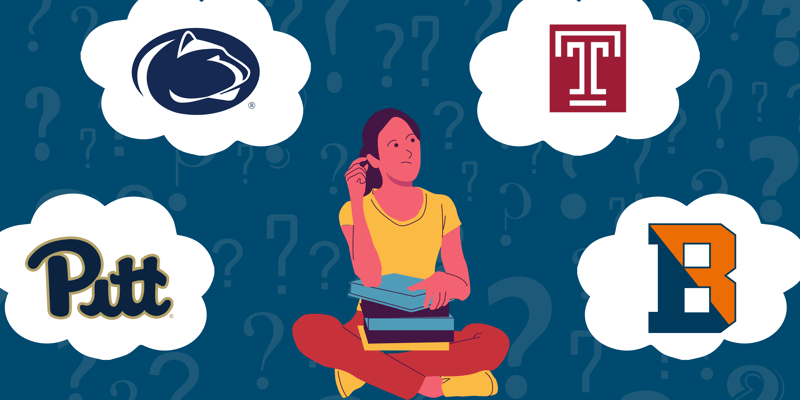 Enrollment is a top priority of any higher education institution.
According to the National Center for Education Statistics, approximately 20 million students enrolled in college in 2020.
But what makes a student choose your institution out of the thousands of options available?

We asked the Suitable team why they chose to attend their alma mater and what convinced them to enroll in the majors and programs they did.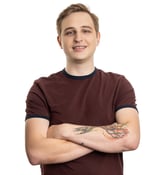 Ryan Kuhn
Suitable Software Engineer
University of Pittsburgh Class of 2019


"I actually only toured two schools. Pitt was the bigger school, which meant more people and more opportunities. It's also in the middle of a beautiful city and has a great engineering program."

Location, location, location. A school's location plays a huge role in the college experience. For instance, nearly 60% of incoming first-year students who enroll in public, four-year schools attend college within 50 miles of home. Location in proximity to home and the setting of the college itself play a significant part in selecting a college. Whether they want a scenic landscape with natural views, a charming small town or a bustling city, playing up the value your unique location adds is a key strategy for boosting enrollments.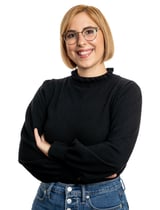 Samantha Schwartz
University Success Manager
Temple University Class of 2017
After touring 10 different campuses, Sam landed on Temple University. Here's why:

"The top three reasons I decided on my alma mater were (1) affordability/offered merit scholarship, (2) proximity to home - close enough to easily visit but a vastly different environment (suburban vs urban), and (3) ranking/reputation of the specific college that housed my intended major (Fox School of Business)"

Cost will always be a major factor. According to the Citizens' Annual Student Lending survey, which offers findings from 2,019 college students and their parents, approximately 70% of current college students say that concerns around college affordability had a moderate or high impact on their fall 2021 enrollment plans.

If your campus offers scholarships, financial assistance, campus work programs or other incentives that offset the costs to the student, make sure they're readily accessible and visible in multiple places on your school's website.

Approximately 90% of college students receive financial aid of some sort. College is expensive, and the financial aid package often determines which school a student ends up attending. Options that make college more affordable for a potential student could be what seals the deal.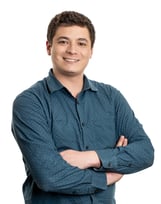 Michael Corbin Miclette
Director of University Partnerships
Bloomsburg University of Pennsylvania Class of 2018
"The welcoming community created an immediate sense of belonging."

Campus culture can seal the deal (or be the dealbreaker). A survey of nearly 193,000 first-year students at 238 U.S. four-year colleges and universities found that a school's campus life was one of the top 5 factors in why incoming students picked the institution they did.

Recruitment has become a campus-wide challenge, and schools that can create shared accountability to bolster campus culture will be the ones that succeed. After all, academics are only one piece of the student experience. Co-curricular activities make a major impact on student success, retention and engagement.

A strong recruitment strategy highlights social experiences along with the academic reputation of the university.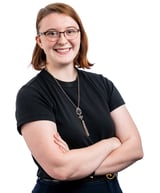 Elaney Tedder
University Success Specialist
Florida State University Class of 2018
"I originally started at Tallahassee Community College and transferred to Florida State University via their Golden Guarantee Program. There were a couple of factors that went into this. The first was that Florida State was a household name in my family so I had a lot of familiarity with it. The second was their Golden Guarantee transfer partnership with Tallahassee Community College (TCC), as well as how many opportunities for student engagement TCC offered, especially for being a 2-year college. The third and final factor was Florida State's priority on building global awareness and intercultural competency in the Center for Global Engagement, as well as the great support system provided by the FSU Career Center."

Don't underestimate the influence of loyalty and family ties. According to a Kaplan survey, 77% of the top colleges and universities reported that parental involvement in the college admissions process is increasing. Whether it's the same school three generations have attended or it's the regional football team that your family has always cheered for together, family greatly influences the college decision-making process. Many colleges are creating programs that target parents due to the role they play in enrollment.

Raksha Balaji
Sales Enablement Specialist
Temple University Class of 2021
"I liked the fact that Temple had its own campus and was still in the city. I also really liked how up-to-date and well-known the business school was. I saw the location as a leg up for many professional opportunities, and not being confined to staying on campus all the time."

Academic reputation still tops the lists of why students choose a college. Economists state that reputation matters so much to students and eventually employers because it sets a standard for performance and professional knowledge after graduation. Students want to go to an institution that sets them apart and sets them up for success after graduation. Stats like the percentage of students that find full-time employment after completing their education, faculty-to-student ratios and graduation rates all boost academic reputation. Ensure your recruitment efforts highlight a program your school is known for, connections with local employers, internship opportunities or other partnerships that increase a potential student's confidence for long-term success.

While cost and academic reputation will always make an impact on recruitment efforts, there are a lot of factors that go into how students select their college.

If your campus is located at the foot of picturesque mountains or amongst a culture-rich metropolis, highlighting all that the location of your campus has to offer can be a strong selling point. Ensure that your campus culture and co-curricular opportunities are highlighted on tours and in info sessions. With the large role that familial influence plays in the college decision process, consider creating a program that specifically targets alumni or parents to increase enrollment rates.