Back to guides
10 Common Problems With Student Engagement (And How To Solve Them)
Get The Guide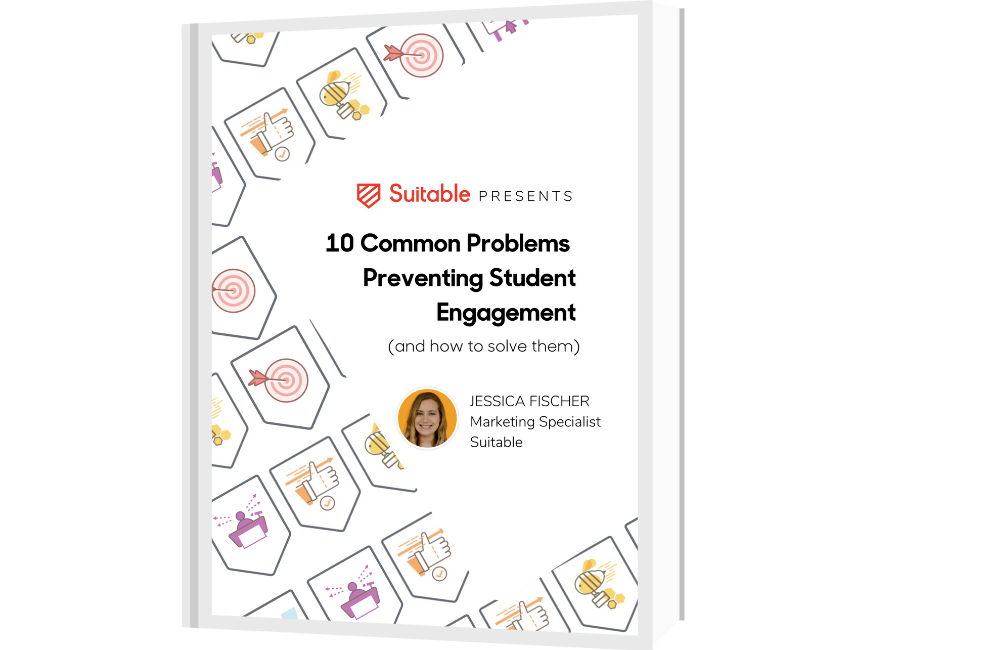 How Are Your Colleagues Boosting Engagement?
We get this question all the time – how can a campus boost student engagement? Instead of giving our take on things, we asked our partners. Their answer was simple – create a frictionless student experience where your campus solves the most common student problems and students will engage. Each partner gave their problems with student engagement and experiences from their own campus to help you along. Check it out!
What Will You Learn in This eBook?
The most common student problems our partner schools reported.

Tips and best practices right from our partners themselves on how they achieved 2-3x student engagement.

Complex problems with direct, actionable ways--from student engagement software to orientation improvements to simple communication-- to address the most common roadblocks preventing students from engaging with your Student Success initiatives.