Back to guides
How To Track & Assess Co-Curricular Engagement for Improved Accreditation
Get The Guide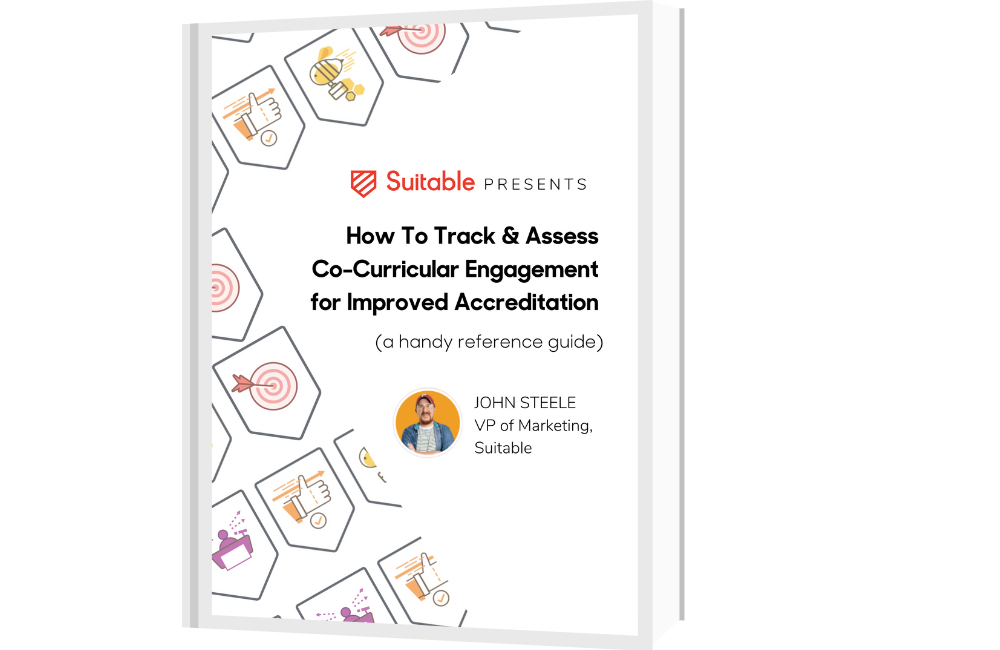 Assessment is changing at the speed of light...
Is your university struggling to keep up? With recent updates to many accreditation standards, it can be a challenge to wrangle a mountain of spreadsheets, disconnected data streams and prehistoric assessments into one place, let alone expand your assessment strategy to improve retention. See how Suitable can help. This guide provides examples from top partners, feature walkthroughs and more.
What will you learn in this Guide?
How to use Suitable to modernize the accreditation process, collecting invaluable data in the process.

How to increase retention using automation, data and mobile-first communication.
How to digitize and expand your assessment strategy across your entire campus.