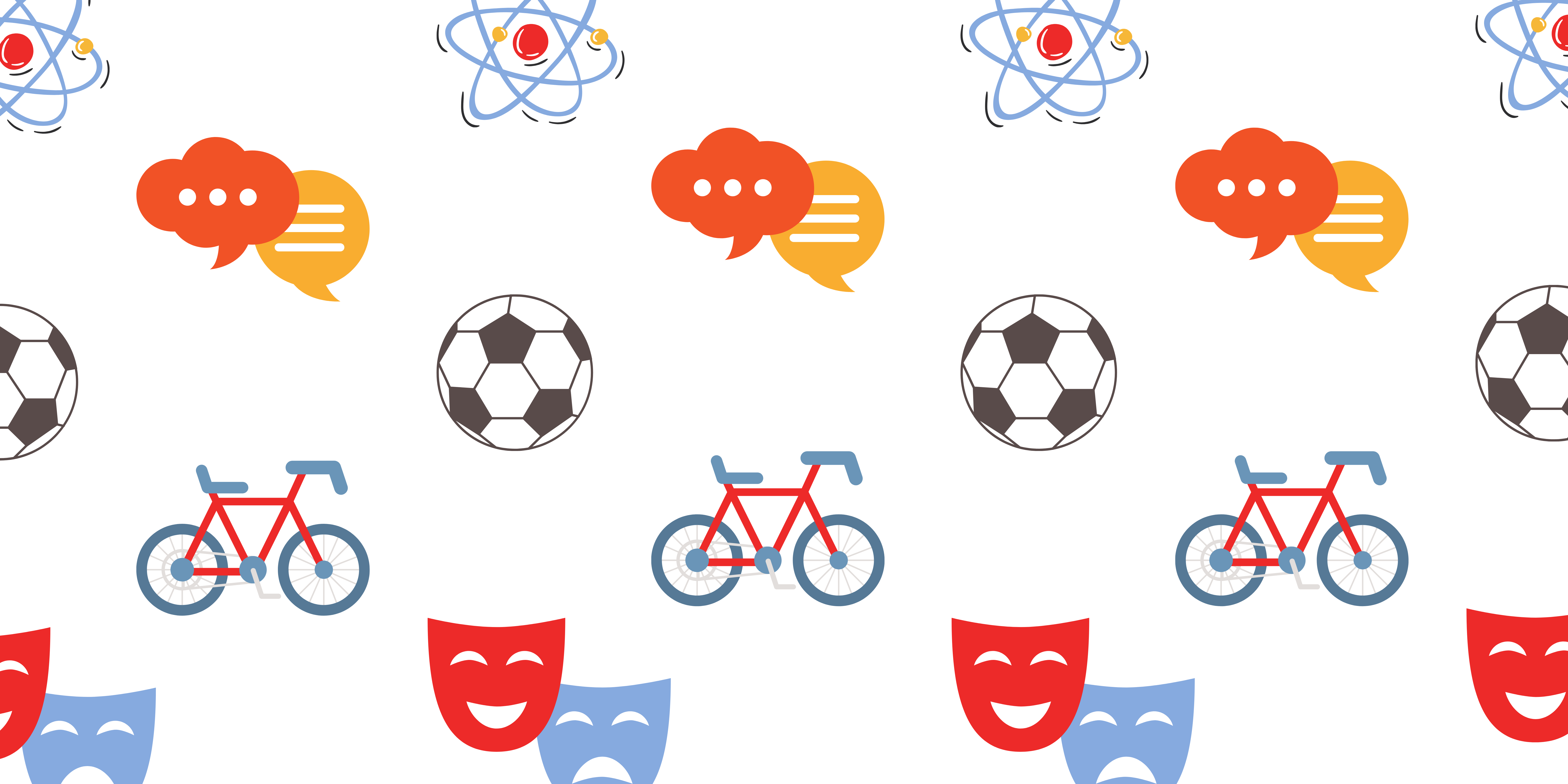 There's far more to the student experience than books and classes.
Students can learn core competencies and valuable skills by joining a student organization on campus. Skills like teamwork, collaboration, conflict-resolution and commitment can all be strengthened through working with peers and administration to make a student organization more successful, popular or active.
Proactive student org management is a critical part of creating truly impactful student experiences on campus. That's why we've put together a quick-read list of 6 ways you can support the student organizations on your campus today.
1. Get a directory of all available student organizations into the hands of your students
It goes without saying that when your students know what options are available to them, they're more likely to find the right fit and get plugged in. And if it's accessible on a student's smartphone, they're always a few swipes away from all those opportunities.
Creating a directory in your campus life app also gives your student groups a way to recruit new members.
It's a win-win for students looking to get involved and for student organizations looking to grow.
When students can look through all the options right from their smartphones, they're more likely to make informed decisions from the start, instead of joining one group just to leave when they find another one. This helps build engagement and gets students more involved throughout their time on campus.
2. Let student leaders get involved
Whether it's writing the description for the directory, creating images or designing logos and slogans, let your students steer the ship.
This is their chance to start taking the lead and making decisions that will impact others, meaning they'll need to carefully assess how others will respond and receive their choices. These kinds of lessons are a perfect foreshadowing to the choices your students will need to make one day in the professional world; whether they're standing their ground in a boardroom or presenting their dissertation in graduate school.
As an added bonus, you'll reduce the administrative burden on your already-overworked staff, allowing students to clear administrative hurdles on their own.
3. Actively pursue student engagement
Your campus doesn't have a knitting club yet, but 6 girls from Smith Hall want to start one?
Great - then help them do it.
One of your advisees keeps talking about new recipes they're trying? Awesome! Did you tell them about the Cooking Club?
You notice how great of a debater a student is every single time you do a class debate? Talk to them about the Debate Team.
Even with a directory and peer influence, some students are more reserved or don't see their own individual strengths the way someone on the outside can. This is another place where your staff and administration can become advocates. By encouraging students to get involved with student organizations that they're passionate about or interested in, you're connecting your students to like-minded peers and helping them build relationships while you grow student engagement across campus.
4. Create an open channel of communication
For many students, this may be their first time collaborating with an authority figure outside of their own family on a peer level. Listening to their opinions, validating what they say and treating them like adults will go a long way in building their self-esteem and collaboration skills. These are valuable communication and leadership skills that they'll use for the rest of their lives.
If a student has an idea or voices a concern, they're feeling empowered and comfortable enough to share their thoughts. When an administrator or educator hears them out and supports them, it builds confidence and leadership skills that they can carry with them after graduation. And if the concern ends up making things better for your students and organizations, then it's a win all-around.
5. Collect the data
Empower your students to make data-informed decisions about the student orgs they lead. Use Suitable to track metrics like…
Attendance rates at events
Engagement rates of members
Students earning

digital badges



You're not only showing your students how to collect and analyze data, you're teaching them how to make more informed decisions and advocate for their organizations.
If their members are aggressively completing certain digital badges, student leaders can use that data to create similar badges or build out an incentive program. If they notice that they're getting significantly more check-ins from one type of event on their event tracking app, then they can push for more of those types of events in the future.
6. Help your students tie involvement to career readiness
Whether they held a leadership position, helped execute a large fundraiser or actively participated for 4 years, involvement in a student organization can highlight the skills employers are looking for.
Whether it's leadership, professionalism or communication, active involvement in a student organization helps cultivate the core competencies that employers are looking for to measure career readiness in potential employees. These are skills that have been researched, vetted and proven by organizations like NACE to be valuable and attractive to hiring managers and recruiters.
Student organizations can help plant the seeds for longterm success. With these strategies, you can start supporting tomorrow's student leaders to both create a better campus for their classmates and build a better future for themselves.