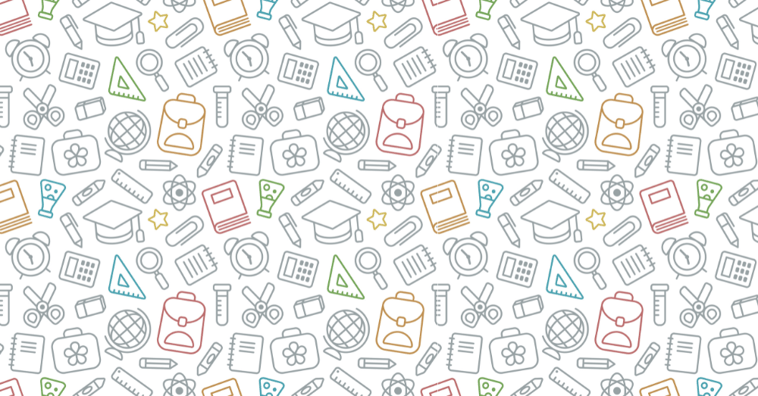 Our Student Org Management feature was a much-anticipated addition to our portfolio of capabilities and products.
The Student Org Management update empowers students to take accountability within their organizations by submitting requests, documents and approvals directly for their group. On the other side, this product eases administrative burden by streamlining student org management. Students, faculty and administrators alike can see what organizations are available, what activities they're doing and how to connect with the leadership involved.
Like with every new feature, our partners really fuel what we do and help us prioritize where to focus our efforts next. The Student Org Management product is no different.
To learn more about how our latest feature is helping students and administrators on our partners' campuses, I interviewed two of our highly-engaged beta test partners, Dr. Ken Horne Jr, Academic Advisor at Michigan State University, and Rachel Hirsh, Director of Campus Life at Illinois Institute of Technology, to hear straight from the source how schools are using this new feature.
Here's what they said....
What made you want to take part in the Student Org Management beta?
Dr. Ken Horne Jr
I work at a large university and even within our College of Business - it's massive. Our students express a lot of concern about "Where do I go to get information?" Our students were frustrated. It could be in an email, it could be anywhere, and they just didn't know how to find it. Broad360 was created to solve administrative and student problems. It started with a group of students called the "Presidents Council" comprised of the presidents of the 44 student orgs.
We had a large incoming class, but also a 'lonely' class. So we needed to figure out to connect with them right away. We had a great student leader who helped develop Broad360 into what it is now. The Student Org Management feature allows students to take leadership and be a liaison between students and faculty.
Rachel Hirsh
We had a Student Org Management feature with our other provider, so this was a non-negotiable for us. We have over 120 student organizations on campus. We had seen the benefit of it before, and the Student Org Management feature of our last provider was the ONLY aspect that actually worked. It's a really great tool for prospective students too, so they could see what will be available for them when they start at Illinois Tech.
Why did your school need this feature? What goals were you trying to accomplish?
Dr. Ken Horne Jr
We were trying to make things easier for our students and staff. We wanted to make student organizations more accessible. We wanted to take this large college and make it more manageable for students. Access to information plays such a large part in relationship-building. We really want to focus on building relationships and be able to say "Sign in and look through the organizations. You can click on it and see who the officers are, when they meet, and who to reach out to." It really starts the relationship-building piece and provides that one-stop shop. It also allows them to attend activities even if they aren't ready to get involved completely.
Rachel Hirsh
Data management is very important to us, just being a tech school. Having all the organizations presented and accessible in a way that was manageable, students can reach out to members and admin. Suitable is utilized more than our website, so it makes the user experience so much easier and puts it all in one place. Organizations can contact one another. Everything at our tech school is about the user experience.
How has the implementation and response been so far to the Student Org Management feature?
Dr. Ken Horne Jr
Everybody was great. Our student leader, Isabella, did a great job navigating this relationship and taking ownership. Students speak to students differently and students buy-in better with their peers than with administrators. Now that we're out of building the pilot and officially launching, we're still keeping students involved in every step. We have a framework that addresses the concerns our students brought up this past year.
I am a team of one with a team of student leaders. They really help connect students so I don't need to enforce these strict, administrative guidelines.
Rachel Hirsh
For us, it's been pretty easy to do. Last year we were really relaxed about it, so if students didn't update their page, there was no penalty. This year, they can't get their funding and approval for activities unless they have their profile and information up-to-date. We're also attaching their Google sites for each organization. Everything will be nice and succinct.
Has the Student Org Management feature on Suitable helped accomplish your goal?
Dr. Ken Horne Jr
We're still in the launching phase. This semester (F22) will be when we truly see the performance data for the Broad College of Business.
Rachel Hirsh
Yes - it definitely has. We can't wait for this to become part of the student experience and we're really using this as a leadership-building tool for our students.
What type of data are you tracking with the Student Org Management feature?
Dr. Ken Horne Jr
First of all, just access to information in general. How often it's being used, who is accessing it, and making it consistent. How to make the student organizations consistent, tracking their membership. It also makes student orgs more collaborative. Event attendance tracking is huge. Expanding students' networks. How many students are getting involved and engaging in general. Collecting data on how important our student organizations and student involvement are.
Rachel Hirsh
This is an easy way for us to see how active they are on campus. That helps us decide on funding and helps us decide what we can do to continually support our students. The feature also lets us see why maybe they aren't as active or what groups need more support.
What are you excited about for the future of this product?
Dr. Ken Horne Jr
I'm excited to make things easier for students. I think the biggest thing I agree with our students is having a one-stop shop for information. It was so hard to figure out how to do that. And we want Broad360 to be what does that for our students. This feature will elevate the program to be exactly what we want it to be. I'm excited to be walking down the hall and hear "did you see this activity posted in Broad360?" and that will be music to my ears. I know it'll take time, but I can't wait to see that happen.
Rachel Hirsh
To really see this become part of the student experience and help us collect more data. It'll also help us identify groups that need more support and better support our student leaders.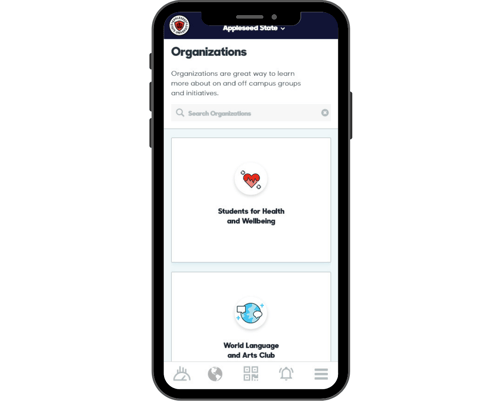 Managing student organizations doesn't need to be a struggle. Our new Student Org Management feature creates a hassle-free experience by providing event tracking, form submission, mobile nudges and more where students will use it the most – on their smartphones.
Ready to learn more about this exciting new update? Request a demo to talk to one of our University Partnership managers, or check out our Student Org Management product page.