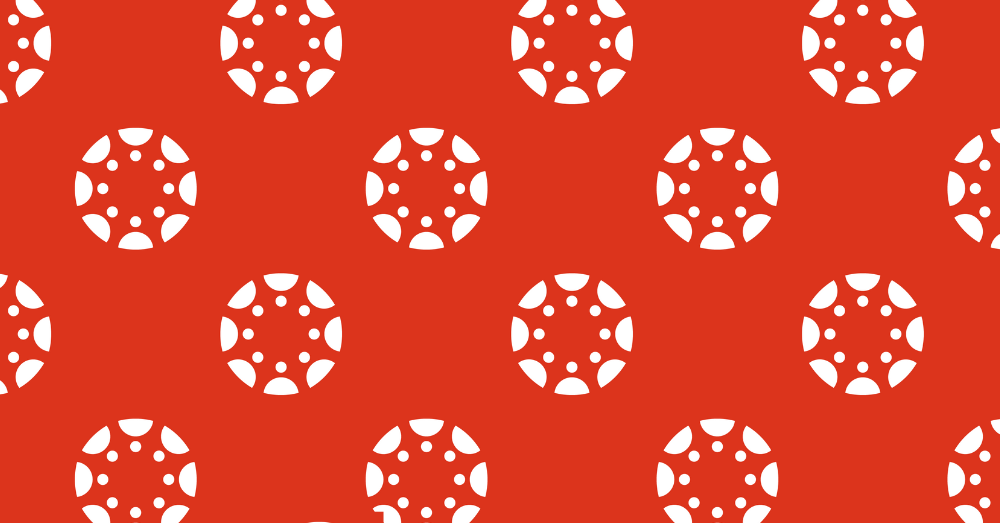 Online learning is the future of education. While online learning, or e-Learning, as it's also called, had already grown tremendously before the pandemic, afterwards, the industry exploded. In fact, industry experts expect it to grow 9.1% each year, reaching an estimated $336.98 billion by 2026.
With the Canvas Integration from Suitable, schools can remove the barrier between curricular and co-curricular learning, leveraging the resources of the entire campus in the service of better student outcomes.
What is Canvas?
Canvas, from e-Learning company Instructure, is a popular learning management system (LMS), which helps instructors and students manage their courses online. By 2018, Canvas became the leading LMS used by colleges and universities, providing faculty and students the ability to access student rosters, provide instructional materials, administer quizzes and tests, track students' grades and more – all online and in one place.
Whether your school currently uses Canvas or is moving to Canvas from your current LMS, you're likely familiar with the benefits it offers. However, university administrators, faculty and staff may be unaware of all that Canvas can do to better meet instructional goals.
The Value of Experiential Learning Combined with Academic Learning
One such instructional goal of many college and university academic programs is the addition of hands-on learning. This is because what students learn outside the classroom can be as beneficial to them as what they learn inside the classroom. The value of experiential learning was first introduced by psychologist David Kolb, who proposed the experiential learning theory, which emphasizes how individuals' outside hands-on experiences influence learning.
However, instructors have no simple way to access this information about their students and manage this data in a way where it is easily integrated with traditional academic data.
What is an LTI?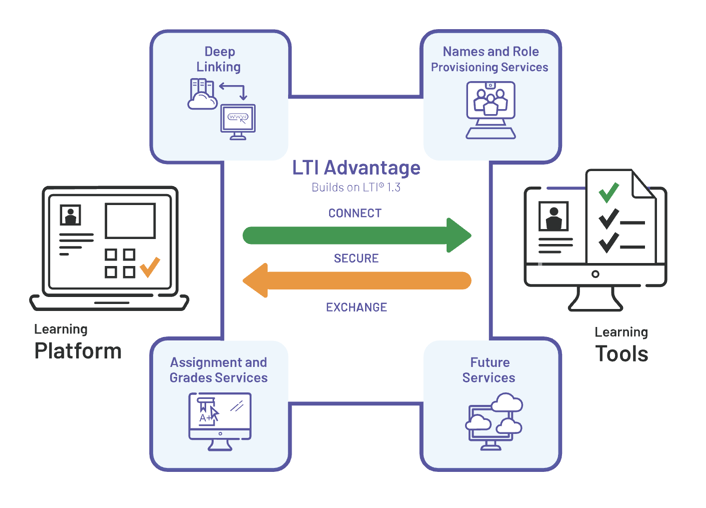 In this graphic, your LMS is the learning platform and Suitable is a learning tool you can sync to it, collecting data from all these different points along the way. For more info, check out our blog on LTI Integration. Courtesy of IMS Global.
This is where a Learning Tools Interoperability Framework (LTI) comes in. This set of standards allows your tech team to safely work with data data from outside learning software, such as Suitable, to sync up simply with your school's LMS. LTIs provide the ability to:
Access data between an LMS and a supplemental instructional platform.
Overwrite current data within an LMS.
Deep link, a process where data is conveniently linked from one digital tool to another.
What are the benefits of Suitable's Canvas integration?
Through Suitable's Canvas integration, the data gathered from Suitable can now be easily accessed through Canvas. With this integration, professors and administrators can quickly and conveniently access data on student engagement participation — including experiential learning activities, internships and campus events — and integrate this data with traditional academic data in one simple click.
Higher education administrators and instructors have historically only been able to learn about students from classroom performance and grades. With this data all in one place, it's easy to compare student engagement data with academic data, which benefits instructors, administrators and students alike. Being able to view data on student involvement provides a wealth of information to help instructors and administrators make important decisions regarding, for example, curriculum, assessment and funding allocation.
Benefits for Instructors
Provides the ability to view student rosters in both Canvas and Suitable and quickly and conveniently move between them
Presents a complete curricular and co-curricular picture of each student.
This can help professors gain a better understanding of their students and their behavior. For example, if a student turns in assignments late and claims to have a lot on their plate, this information can help instructors to see for themselves what their students have going on outside of the classroom.
Allows administrators to track student participation in co-curricular activities beneficial to their courses
In business and other pre-professional majors, instructors often think of ways to integrate experiential learning experiences with academic course content. This could be, for example, assigning students to attend a campus event. With the ability to track student participation data, instructors can easily verify students' attendance. Or, in a business writing course, for example, instructors can offer credit to students for visiting the Writing Center for help with assignments and track students' participation throughout the semester.
Addresses learning outcomes through curricular and co-curricular activities
This information can arm instructors with evidence to present to deans and department chairs regarding the learning benefits that co-curricular activities provide.
Leads to greater learning opportunities between instructors and students
Through this information, professors have an additional tool for student development, competency development, career readiness and mentoring. For example, by accessing this information, instructors might learn that a student is pursuing a similar career path to themselves; this could encourage mentoring between professors and students that may have never otherwise occurred.
Benefits for Administrators
Helps address university competency frameworks
Reviewing student engagement data can inform higher education administrators on whether important competencies, including career readiness, leadership development and communication skills, are being met through experiential learning opportunities.
Allows learning outcomes from curricular and co-curricular engagement to be met
The information accessed provides direct evidence of learning gained through co-curricular activities. This way, for example, administrators can better understand which experiential activities provide the greatest benefit to students and make data-informed decisions regarding where best to allocate funding.
Benefits for Students
Provides a convenient way for students to demonstrate knowledge and skills digitally
This integration provides students with a digital portfolio they can show to prospective employers or graduate school program admissions officers.
Leads to greater learning opportunities between professors and students
Through the additional information provided to instructors, students can benefit from enhanced opportunities for student development, competency development, career readiness and mentoring from their instructors.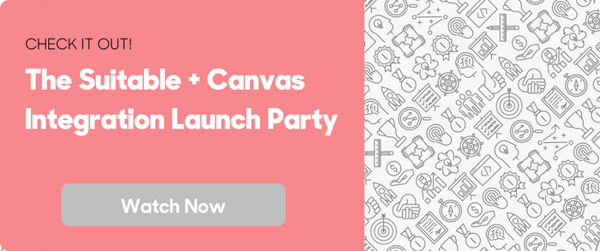 What is the setup process like?
Suitable takes care of the entire implementation process, working with your instructional design team and system administrator to make sure the integration is up and running.
Initial Setup and Training
As part of the initial setup, Suitable provides helpful training materials beneficial for faculty and staff regardless of their level of tech savvy. Instruction is provided to help faculty understand how to use the course builder and add content to their courses. This allows instructors to use Suitable's data within Canvas, a system they're already familiar with without having to learn an entirely new system.
Ongoing Training and Support
After setup, Suitable provides ongoing training and support to help users understand how the integration works. Additionally, the helpful University Success team at Suitable is always available to answer questions and help instructors access the data they are looking for.
Ongoing training and support includes:
Application Programming Interfaces (APIs) setup, enabling users to access data between both Canvas and Suitable
Assistance with accessing specific, targeted data
Workshops to help faculty and staff interpret student scorecard data and advise students accordingly
A growing support library for training and best practices.
It's clear that this Canvas LTI integration can help to better address student learning outcomes within various academic programs.
View our Canvas Integration Launch Party for more information.