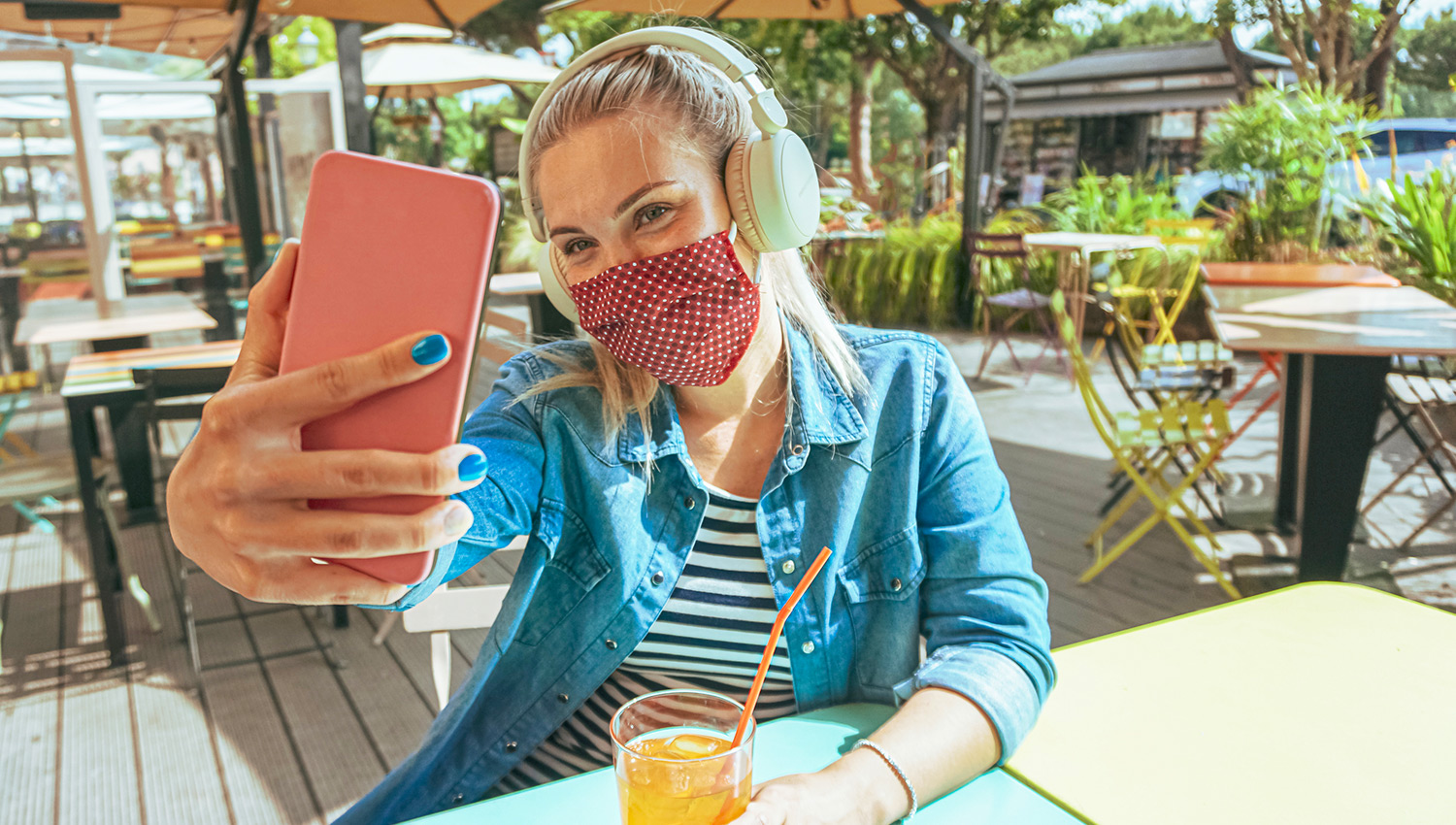 The proliferation of YouTube stars, Instagram celebrities, and TikTok sensations have birthed a new phenomenon: influencers. These social media celebs have amassed a large following and anything they publish becomes a popular trend among their followers. Garner enough influence over the right group, and big companies will pay you to publish content, adding valuable social proof to products and services.
At Suitable, we harness this concept in our platform to help schools turn their top-performing students into localized "influencers" on their campus to drive engagement and awareness for important programs. These student influencers work with student affairs departments to tap into their personal social networks and peer groups throughout campus, helping to build a more devoted, supportive, and engaging school culture.
What Exactly Is a Student Influencer?

Student influencers have the ability to connect with their peers on a level that's difficult to match for the average student affairs or administrative team. Student affairs departments team up and work with student influencers and their established social networks to create unique co-curricular storytelling opportunities that reach, excite, and engage students more effectively.
A key benefit of working with student influencers is that students relate with and trust other students much more openly than official school channels. Student influencers can speak from the perspective of their peers and offer guidance in ways that connect on personal and emotional levels. Standard school channels just can't compare. Students want to hear from those who are experiencing university life in the same way they are, and student influencers provide that outlet.
How Does Suitable Identify & Elevate High-Performing Students?
With Suitable, schools across the country have created student engagement and development programs that allow students to track engagement, log reflections, collect achievements, and get an overall view of outside-the-classroom learning.
But it is Suitable's leaderboard function that helps identify and elevate top-performing students. By simply making the leaderboard—a list of student rankings and engagement journeys throughout the school year—available to all students, school administrators provide students the ability to monitor their top-performing classmates, see how they made progress, and make better outside-the-classroom decisions to achieve similar success.
In other words, Suitable make these top-performing students quite influential.
And we achieve this by gamifying activities. When elements commonly associated with games (like points, scores, rules, and time limits) are applied to student engagement, a natural competition emerges. It's an effective technique that captures interest and promotes engagement and competition, and it can be incredibly effective at driving people to pursue goals.
By using Suitable to rank and score participation in critical outside-the-classroom learning, schools can leverage the leaderboard to create a natural incentive for students to want to compete and climb up the ranks.
The more you elevate students into enviable positions—showcasing their achievements, proving their selling points to future employers, giving them opportunities to be leaders within the school—the more you encourage engagement from students, even those who sit in the middle of the pack in terms of typical engagement levels.
How Can Schools Take Influencer Programs a Step Further?
Using the leaderboard as a lesson in student engagement success is a great way to get students thinking about how involvement impacts future success.
But what about schools that want to take it one step further? By elevating your influential students, it becomes easier to see the benefits of participation in your student engagement program. And then of course, there's the added benefit of using your successful program as a model for student engagement in other departments and groups across your campus.
Here are a few ways you can get started using student influencers:
Create incentives for students to post their achievements on social media.
Ask top-performing students to do social media takeovers. Students take the reins of your department's Instagram for a brief period of time to connect with prospective and less-engaged students through posts, stories, and live videos.
Create your own videos to promote your student engagement program and feature filmed student testimonials.
Use student influencers on event panels, throughout orientation activities, and in other places on campus where they can reach younger students.
Feature student influencers in conference appearances, either as pre-recorded video comments or as a larger part of your presentation.
Use your influencers to promote your program's value and its participants to your school's employer partners and recruiters.
Develop & Enhance Your Student Influencer Program Today
So many colleges and universities are introducing remote learning strategies for some or all of their academic programs, and schools are trying to find innovative ways to deal with the difficulties of safely gathering the members of their communities. Venue closings and event cancellations continue to make matters worse, and students are spending less time interacting, connecting, and experiencing life outside the classroom. But putting effort into creating dedicated student influencers gives student affairs departments a channel to communicate and engage with students remotely.
Driven by the connection and competition with peers, progress tracking, achievements, and a clear path of progression, Suitable allows student influencers to help your school develop a passionate and motivated community.
Contact us to learn more about creating or growing your student influencer program with Suitable to increase participation in extra-curricular experiences and build your most successful student body ever.