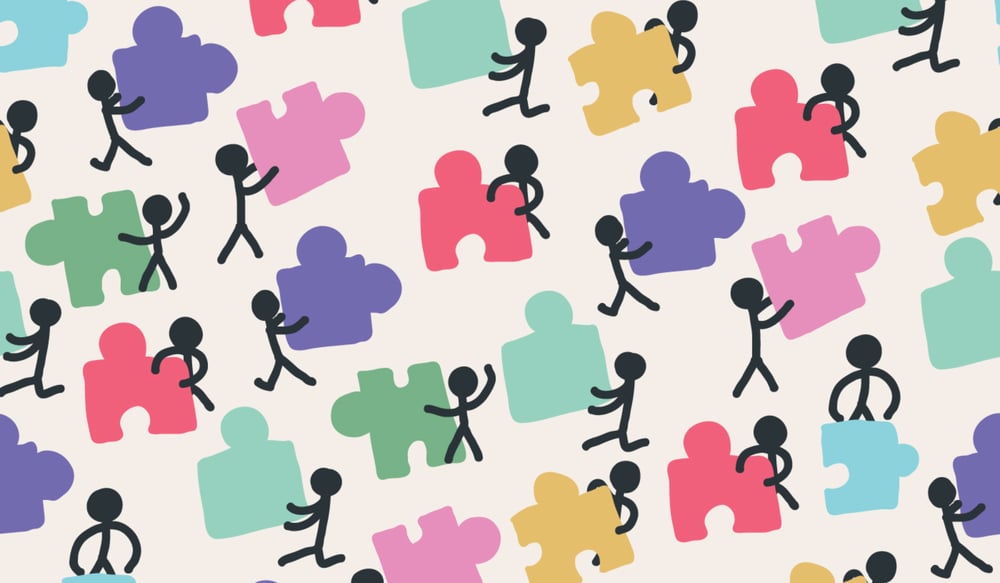 Rising costs of tuition have left Gen Z'ers and Millennials strapped by student loan debt, with more young people than ever living at home with their parents after college and struggling to make it in today's economy. Add to this the high-rates of inflation, the economic downturn following the COVID-19 pandemic, and an increasing move away from the traditional 9 to 5 corporate world to a Gig Economy, it's understandable why colleges and universities have seen declining undergraduate enrollment.
What is the Debate Between Skill Acquisition vs. Higher Education?
These factors have led to the debate surrounding higher education that focuses on the push toward skills-based programs in lieu of a broader liberal arts-based college education. While employers today seek applicants with specific content expertise, they also desire a candidate pool who have developed the "soft skills" needed to succeed in the professional world — these include, proficient written and oral communication, problem solving, and teamwork abilities.
As a result, critics of traditional college degree programs argue that vocational and apprenticeship programs are better able to "produce more workers now who can do whatever is needed now, using short-term postsecondary certification programs," says George D. Kuh, Chancellor's Professor Emeritus of Higher Education at Indiana University and co-author of Using Evidence of Student Learning to Improve Higher Education, in a piece for the Harvard Business Review. Proponents of vocational, skills-based educational programs have long criticized college and university undergraduate programs as providing "relatively useless liberal education outcomes, including knowledge of world history and cultures and other 'indulgences' such as crafting understandable prose and judging the veracity and utility of information."
However, these so-called "indulgences" may be more important over the long term than some may think.
Benefits and Drawbacks of a Traditional College Education vs. a Skills-Based Technical Education
Because both four-year college degree programs and skills-based educational programs have their benefits and downsides, we've laid out the pros and cons of each side of the debate.
College Education
Benefits
Drawbacks

Emphasizes research and writing, problem solving, critical thinking and analytical skills, key aspects of a broad liberal arts education

Provides a foundation of knowledge and skills appropriate for a wide range of careers in industry and academia both today and in the future

Offers co-curricular opportunities to enhance academic learning through participation in a wide range of pre-professional opportunities, hands-on projects and co-curricular activities and organizations to develop aptitudes and interests

High cost of tuition and impact of student loans

Not suitable for every student, depending on individual interests and aptitudes

Some programs may lack a more practical, skills-based focus
Skills-Based Technical Education
Benefits
Drawbacks

Lower cost of tuition

Focuses on professional and vocational skills that today's employers value

Apprenticeships and certificates often lead directly to employment in a chosen field

Lacks opportunities for student development outside of specific skill-sets and programs

Offers a more limited foundation of knowledge and skills appropriate for specific career choices

Provides the skills that employers seek today but not necessarily in the future
Combining the Best of Both Worlds By Adopting Competency-Based Approaches
While it's important to prepare students with the skills that are in demand today, forgoing a college education in favor of a skills-based education may not be the best option over the long term. Complex changes will take place in the world that will call for the type of broad foundation that a college education provides, including the critical thinking and analytical skills necessary to navigate what's to come.
Additionally, shifting to a purely skills-based model may negatively impact the educational experience of low-income and minority students. And, as colleges and universities move toward outcomes-based educational programs to better prepare undergraduates with the skills that are most in demand, perhaps the emphasis should not be on moving away from the four-year degree model but, instead, toward a combination of both models, where college degree programs work directly with employers to offer hands-on programs for students.
"The future is less about credit accumulation and much more about skill acquisition," as Madeline Pumariega, Miami Dade College president, noted to Fast Company, "which puts us in a good place to marry career technical education with new pathways to careers." In Pumariega's view, the ideal post-secondary curriculum combines the types of competencies achieved through a college education along with the practical skills that vocational training programs offer.
"I think the future of work relies on three sets of skills," she explains. These include "applied knowledge," achieved through classroom learning; "future-proof skills," or "soft skills," essential for all types of work; and technological skills to keep up with emerging and evolving fields including artificial intelligence and data analytics. Adds Roy Mathew of Deloitte Consulting's higher education practice (via Fast Company), "The need for these skills appeared so quickly — in a matter of a decade."
Higher education can open doors for undergraduates to a variety of professional opportunities; however, historically, it has been largely left to students themselves to pursue these types of opportunities to develop their competence outside of the classroom.
Unfortunately, too few students pursue these opportunities to make the most of their college experience, while others may lack a full understanding of exactly "how to navigate the job market, [an] arrangement [that] is especially punishing to low-income, first-generation, and minority students," explains Dr. Adrianna Kezar, director of the Promoting At-Promise Student Success Project at the University of Southern California's Pullias Center for Higher Education. "Rather than telling students, 'Go to the career center if you don't understand the direction or potential of a major,' faculty members need to speak directly about what students can do with a specific major, what it will mean for their job potential, and where they can find internships and apprenticeships," Kezar shares with Fast Company.
Colleges and universities can benefit by implementing programs that push students to be more accountable for not only the work they do in class but also the co-curricular activities they engage in outside of class — likely the push they need to pursue experiential learning opportunities, such as internships and leadership-training programs.
"When a college or university intentionally designs and induces students to participate in high-impact learning activities inside and outside the classroom, the outcomes are much better contrasted with students who do not have such experiences," says Kuh, per the Harvard Business Review. "The benefits of participating in high-impact practices such as writing intensive courses, undergraduate research, community service projects and internships are especially promising for historically underserved students who will make up a large fraction of tomorrow's workers and community leaders."
Examples of Competency-Based Approaches
So, what can be done to motivate students to participate in co-curricular programs and prepare them for finding work — and maintaining it, while promoting the concepts of lifelong learning and professional development — after graduation?
Mobile-friendly digital applications that promote student engagement and skill acquisition are key to bridging this gap. Solutions such as Suitable's Guided Pathways provide competency-based, customized learning activities that help students develop the in-demand skills that employers seek. Gamification techniques that show evidence of individual student progress towards meeting specific competencies through external rewards, such as acquiring digital badges, motivate them to become more engaged. Undergraduates and recent grads can also use Suitable's Co-Curricular Transcript to present a digital record of their co-curricular activities, projects, and experiences in real time, providing the kind of proof that employers and proponents of skills-based training seek — evidence that a college education can be not only theoretical but practical, too.