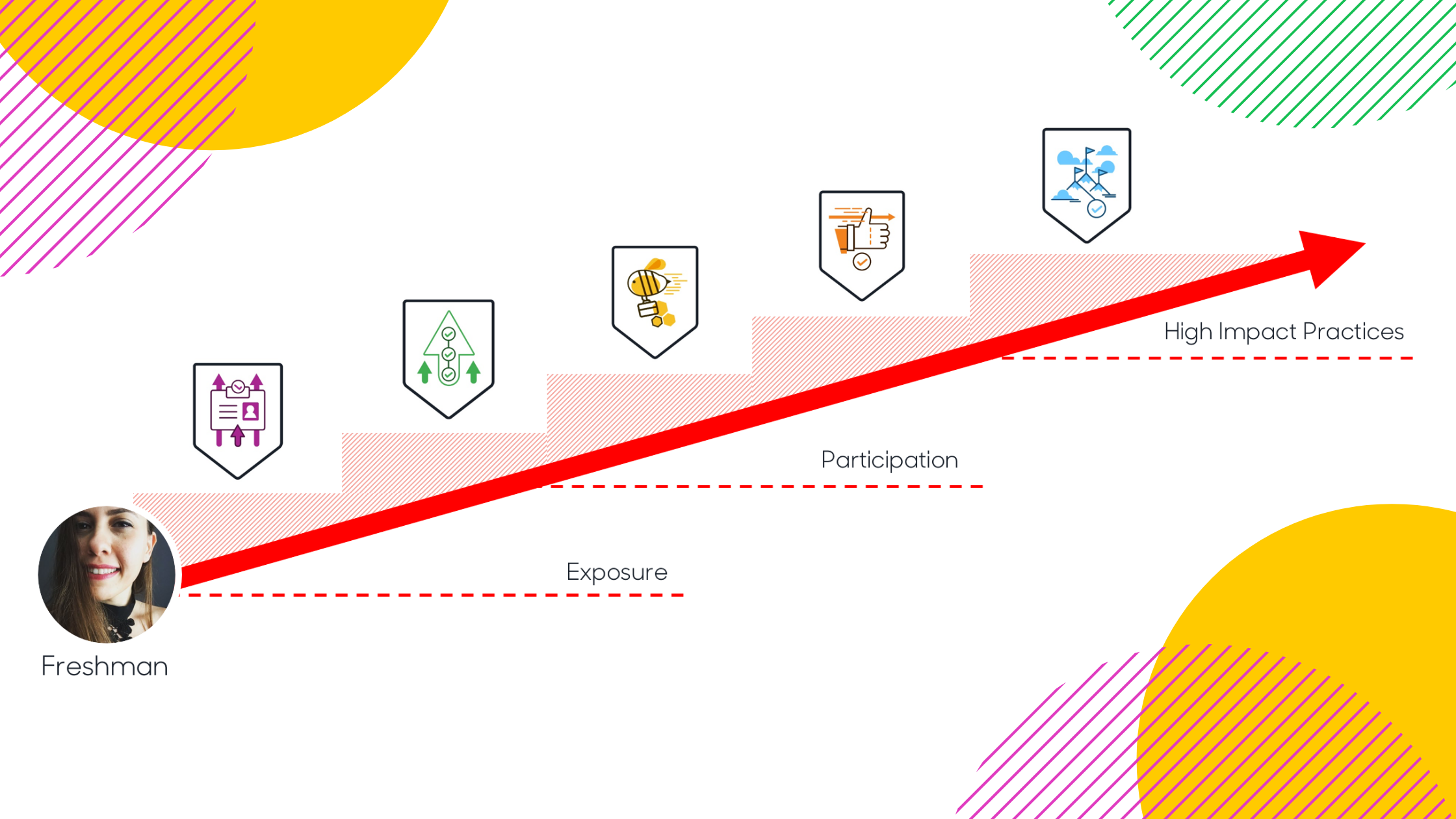 "Many colleges and universities claim to be mission-driven. But how many actually are?"
That's the question administrators at the University of Wyoming's Honors College set out to answer. According to Honors College dean Peter Parolin, UW strives to encourage service, engagement and leadership, priding themselves on producing graduates ready to make a difference in the world.
But for years, UW administrators had no way to know if they were actually achieving this goal.
"It was more of an aspirational value that we help students become leaders and difference makers," Parolin says. "But we didn't link it to a curricular requirement."
This is a story we have heard over and over at Suitable. Schools release strategic plans that stress the importance of certain values--leadership, global knowledge, service--but they don't back up these values with concrete ways to measure progress and achievement towards these values.
UW set out to change this--not just within the Honors College, but across their entire campus. Working with Suitable, UW identified some core competencies--basic skill sets and areas of achievement the school deemed essential in order to carry a UW degree. They set up a framework for tracking student progress and scaled the program into select colleges (the business school, the honors college, etc) and other campus activities. The program was rebranded and reimagined to fit each individual school, but the results were the same--UW finally had a way to prove its success at graduating the types of students they claimed to value.
This is exactly what many schools lack. A clear way to measure the impact of their student programs and determine if they've truly achieved their mission. Learn more about the UW SOAR program here.
The Problem with Your Plan
When comparing themselves to others in the higher education landscape, colleges and universities look to their strategic plans to differentiate their offerings. But if schools can't really prove outcomes, these plans become less impactful. There's no frame of reference for growth. And if administrative professionals can't evaluate the results of all their work, then students—both current and prospective—won't see what makes a school so unique either.
And this is a problem. Especially as the US continues to move through the coronavirus pandemic, with students and their families closely examining higher education and the role it plays in future success. More are considering changing schools, attending hybrid programs, settling with fully remote classes, and re-evaluating whether a traditional college environment even makes sense anymore for the way we're living now.
How can schools continue to set themselves apart when they can't fall back on the experiences available from a localized campus? And how can they expect to distinguish their students from others in terms of academic, co-curricular, and career success when the programs they participate in aren't measurable?
How to Make the Change
The institutions that recognize the measurement gap in their strategic plans are making changes in a variety of ways.
How Schools Are Taking Action
Schools are committing to a core competency framework to set guidelines around the skills they seek to build in their students.
Schools are adapting core competencies to the mission of their institutional goals and the individual student programs they offer, from honors to career development.
Schools are creating measurement frameworks for graduation requirements that help students understand and meet expectations and share their success upon graduation.
How School Admins Are Taking Action
School admins are monitoring student activity across campus to track progress, gauge intervention needs, incentivize engagement, and support well-rounded student growth.
School admins are boosting program progress by identifying student and alumni influencers and using student ambassadors in marketing efforts to encourage greater involvement.
School admins are making the most of technology platforms like Suitable to develop and gamify student pathways and collect valuable data analytics on program performance.
What does your school's strategic plan look like? If it's structured around a strong school mission, what tools and tactics do you have in place to measure outcomes and prove you're on track to accomplish its objectives? A student development program may be chasing lofty goals if it lacks the organization and qualitative context to make progress a reality. So get clear on what your plan puts forth and how success is measured.
One way to get started is by exploring your options with Suitable. We've partnered with top colleges and universities to help them translate educational strategic plans to student pathways, get more students engaged, and assess program outcomes. Learn more about our platform and services today.
Want to learn more about the UW SOAR program? Revisit our UW SOAR Mini-Conference from September to see UW administrators discuss how to measure your mission!